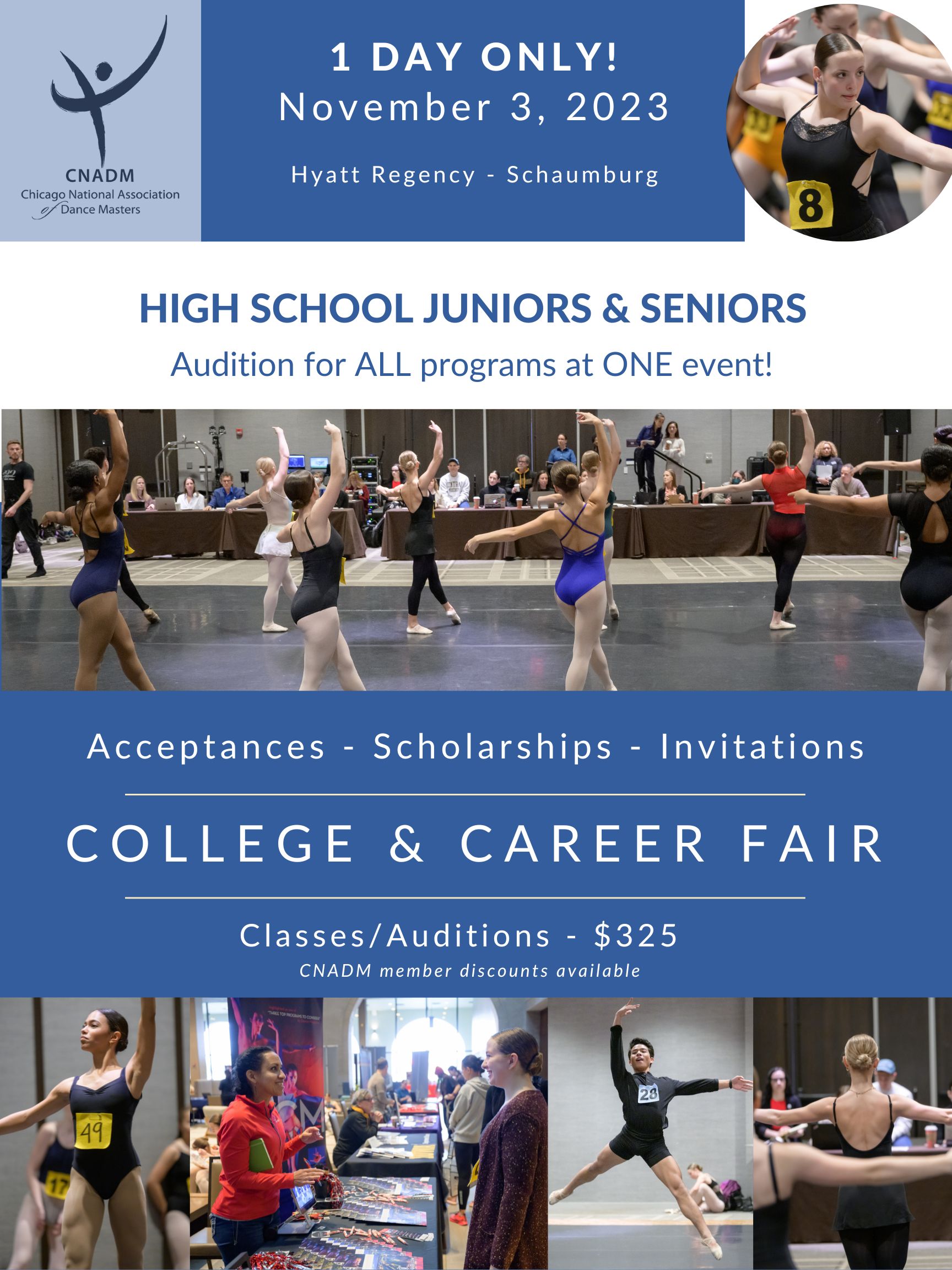 This is a unique recruiting event for high school juniors and seniors interested in collegiate dance programs and/or careers in dance. The main purpose of this event is to connect aspiring dancers and collegiate prospects with colleges and companies through department acceptances and scholarship opportunities. 
Students can be accepted into multiple college dance departments at this single event!
Panel

 Discussions (for students and parents)

Audition Classes for Department Acceptances and Scholarships

Collegiate-Level Classes Taught by Attending Representatives 

Dedicated Time for College Booth Visits
Anyone attending events hosted by the Chicago National Association of Dance Masters (CNADM) grants the unrestricted right to use and publish photos or video footage taken during the event for the explicit use of advertising and promotion of CNADM. This includes, but is not limited to, print, website, social media, and press. Compensation will not be received for use of said materials.